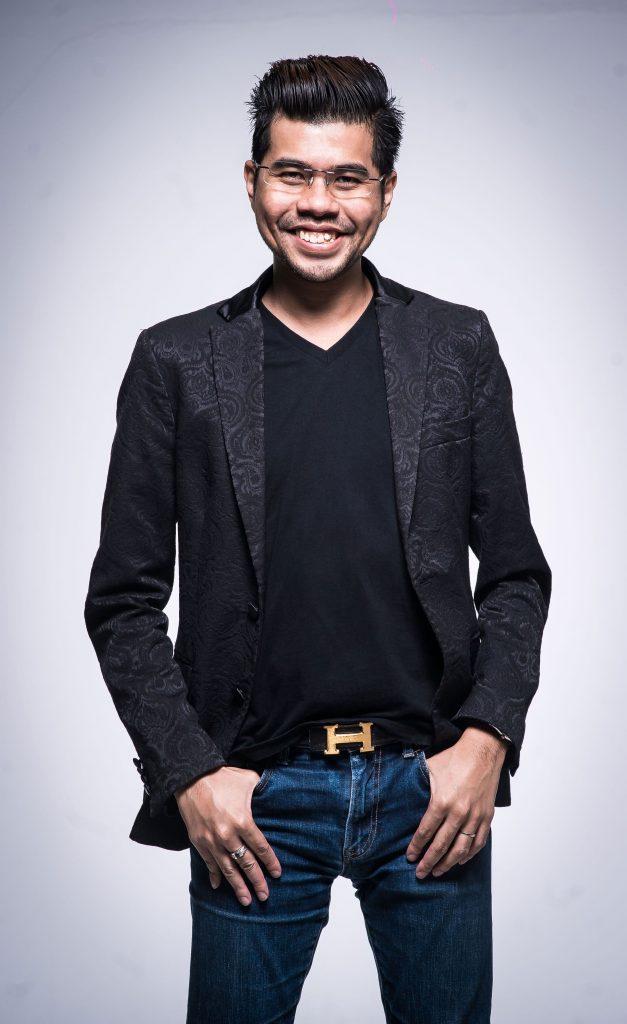 Life Coach . DJ . Emcee . Content Creator
Ilhammi Tan is a life coach, DJ, emcee and content creator based in Singapore who aims to inspire, entertain and better the lives of people around him through various channels of infotainment that he creates content on.
Birth to his Teens
Pronounced ill-HA-mee, Ilhammi was born into a mixed-race family; my dad being Chinese and my mom being Malay. His father served in the Singapore Armed Forces as a musician in the military band while his mother was a stay-home house-wife. From a young age he expressed interest in public speaking. He eventually grew up loving the stage, taking part in public speaking competitions and taking after his father's footsteps as a musician playing the clarinet in my secondary school band.
As a kid I explored different arts; from card magic to music to skill toys such as yo-yoing and more. Marrying these arts with a unique sense of humour and an innate desire to make people laugh, he would spend his teenage years performing to friends and family, entertaining them as best he could. When he wasn't out performing, he would spend time playing computer games with his friends online.
His love for computer games led to him pursuing a Diploma in Digital Entertainment Technology. At that time, games development was touted to be the next big thing in Singapore. To become a games developer and create the next big hit, was something that excited him greatly… until he realised the amount of Mathematics required. He found grasping game development very difficult, (World of Warcraft as a distraction didn't make it any easier) and with a random stroke of luck, was attached to a development studio that was exploring games programming on a certain revolutionary mobile phone that just released in 2006; the Apple iPhone. Still, his unfamiliarity with programming and development pushed him away from the industry as he grew fond of the idea of taking after his father's footsteps to join the Singapore Armed Forces as a musician in the band.
Life would throw him a curveball at the age of 19 when he suffered his left lung collapsed. 'Left spontaneous pneumothorax' was what his diagnosis said. Ten days in hospital and two surgeries later, it dawned upon him that all hopes to become a clarinetist were dashed. Lost, he turned to World of Warcraft, an online game he had been playing to escape his feelings of uncertainty; a future he assumed would be available to pursue was no longer possible.
Becoming an adult
During his National Service term in the Singapore Police Force, Ilhammi made a decision not to pursue his studies citing poor results that made it difficult for him to enter a university. Additionally, his father, the sole breadwinner of the family at the time had lost his job a few years earlier, putting the family through a financial crisis.
Ilhammi found love very young, having met his wife (and getting together as a couple) in primary school. Fast forward a decade later fresh out of National Service, he tickled the idea of getting married by his mid-20s. It was then when he realised how expensive getting married and settling down in Singapore really was.
The entire situation led to him deciding to pursue sales and business through the recommendation of a close friend. He first immersed himself into an industry which he was pretty clueless in at first; fashion. Learning about the trade as fast as he could, Ilhammi helped expand a newly formed made-to-measure fashion label in Singapore with raising funds to expand the brand's presence in Singapore. He would go on to stay with the brand for the next 10 years till 2019. In that time span, many other opportunities came with his way through business referrals of his partners, clients and investors. Ilhammi dabbled in industries such as real estate, commodities, stocks and more, closing deals around the region and lending his stage voice to several companies to conduct seminars, presentation talks and more. During his journey in sales, he would also go on to lead sales teams, grooming his members not just in matters of work and business but also bringing out the best potential in themselves. This experience would eventually lead to his work as a life coach many years later.
When his work was at its peak, Ilhammi made a return to music by picking up a new-found passion, the art of DJing. Sharing a common interest with his wife, they formed a DJ duo called Soulbound that would go on to become an iconic DJ duo in Singapore.
When the economy crashed in 2015, many of his projects that he were involved in crashed. The once glamorous world of finance and investments that he thought at one point made him invincible to failure, reared its ugly head on him. With a combined loss of more than SGD500,000 invested funds lost, he took a step back from the world of finance to rethink his future steps. Realising that the years before had given him a wealth of experience from his success and failures, coupled with a desire to help others, Ilhammi started to hone his craft in coaching. Together with some of his former business partners, he started out as part of an entrepreneurs' resource and coaching platform to help individuals who wanted to explore the world of business. He also shifted his focus back to the fashion industry whilst still heading sales teams market a variety of brands and services from various industries.
In 2019, 8 years after he took a break from gaming to focus on work, he formed ARDENT Collective, a passion project in the form of a content portal and collective housing various game communities together with his wife. Immersing himself in this new world, ARDENT Collective envisions itself to a space for gamers to play together in a positive, conducive and non-toxic environment.
COVID-19
In January 2020, this website was launched. Ilhammi had decided to spread his wings alone and pursue work on his own as a fully independent life coach. Intending to focus on building his brand as a DJ and emcee, COVID-19 happened. All his plans were halted over the course of the past few months as Ilhammi went back to the drawing board. As more clients sought him for help for life-coaching, the massive changes to the nightlife and events industry meant he needed to adapt. Over the past few months, he's has to reset himself, relearning the new economic landscape in his various areas of work as he takes on 2021. As the world embraces a new normal, expect to see Ilhammi pull out all stops in his various crafts; from DJing to emceeing, coaching individuals and more.